User registration set to invite-only because of spam. Email forums-at-daveandjoel.com for an invite.
Spring 2017 Anime "The Horn of Helm Hammerhand will sound in the deep, one last time!"
Preceding:
Winter 2017 Anime "Long may you defend Edoras if the battle goes ill."
Succeding:
Summer 2017 Anime "I come back to you now, at the turn of the tide"
I'm glad that this isn't going to strictly be a tournament. It's an actual sports festival.
It might not be too late for Attack on Titan, but boy, it has been awhile.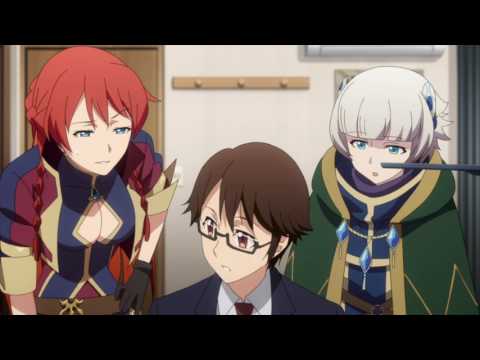 Re:Creators was written by the Black Lagoon mangaka and it's being scored by Hiroyuki Sawano. Regardless of it's good or not, I have hopes that it will be extremely watchable either way.
Luckily, there's still plenty of new INTELLECTUAL PROPERTY this season, like these:
Did you like Gundam Build Fighters? Then BOY do I have an anime for YOU.
This show is about something, I think. It clearly has a ton of plot.
PVs from other notable series
*
The Eccentric Family 2 subbed Trailer
*
GRANBLUE FANTASY The Animation subbed Trailer
*
Atom The Beginning (Astroboy prequel) Teaser
*
If you close your eyes, you can pretend that's Old Snake in Alice to Zouroku. (subbed)
*
My first love is a monk?!
*
The moon is pretty, and so is Tsuki ga Kirei.
*
Sakurada Reset sounds like it could be neat. Can't tell either way with this trailer though.
*
You can't fool me again, author of Oreimo! (subbed)
*
Anime is trying to turn us into furries.
*
The first half of this Shingeki no Bahamut trailer has an entirely different tone from the second.
*
Sanzigen continues to do good stuff with CG. I think...
*
Holy fuck, so does Toei.
*
Meanwhile, in Berserk...